This 15-minute weeknight tacos recipe is extremely versatile. Serve with crunchy shells or heated flour tortillas, or as a taco salad to lower your carb count. If you use soft tortillas, take the extra step to heat them on either a griddle or in a large nonstick skillet.
I recommend Tortilla Land brand uncooked tortillas, or Handmade Flour tortillas from TJs. Do not use Mission tortillas or most other regular grocery store tortillas, which usually have 20+ ingredients.
Serve with your choice of bagged lettuce, cherry tomatoes, cheese, sour cream, avocado/guacamole, tortilla chips and salsa.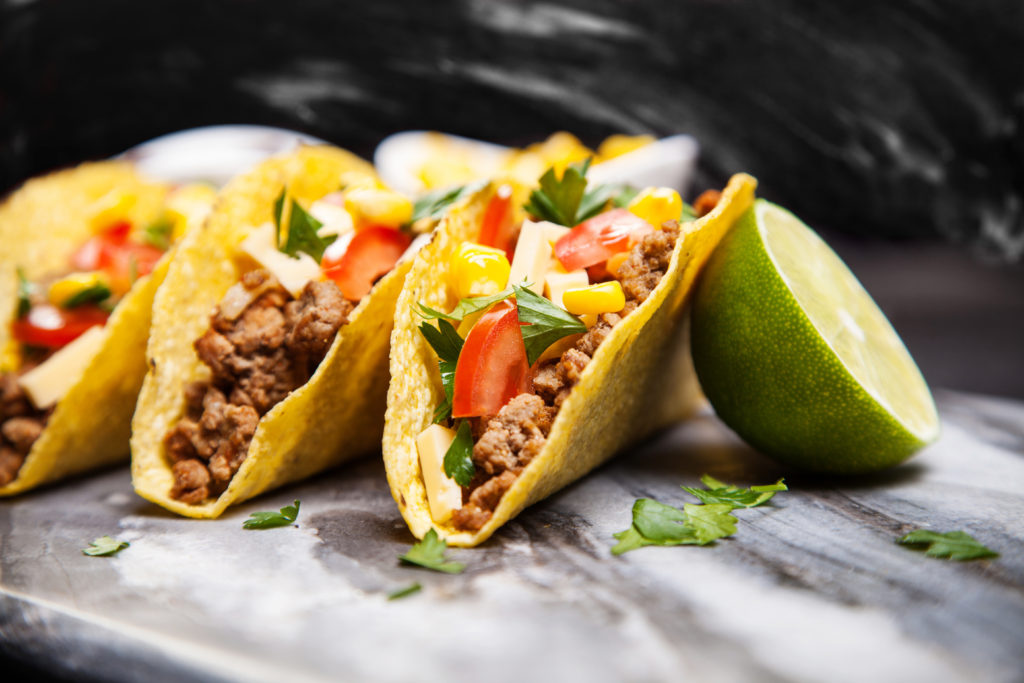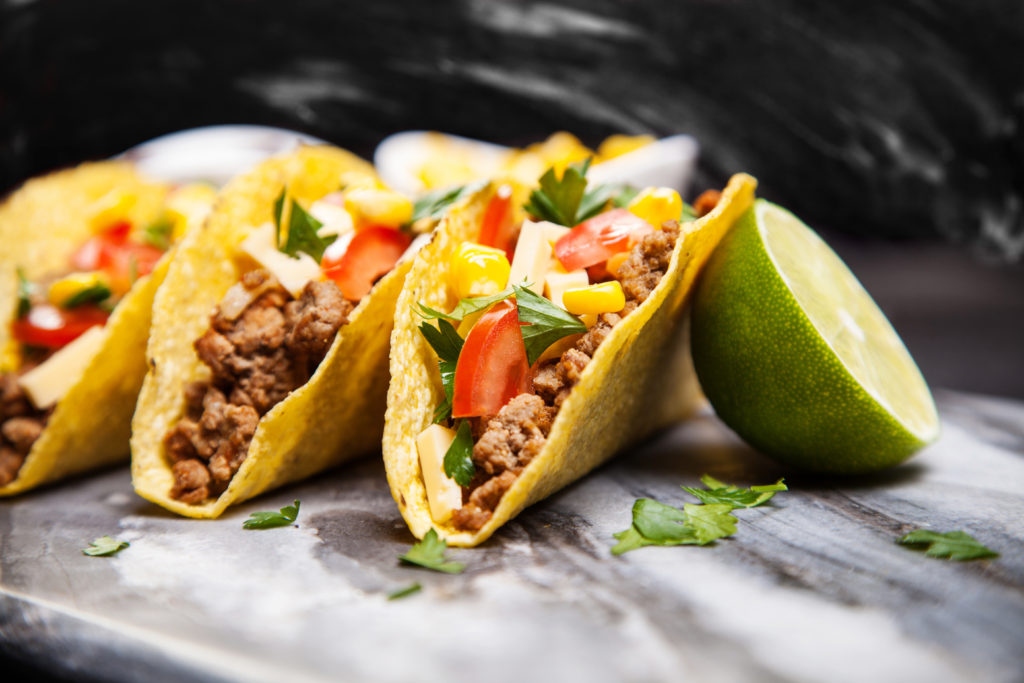 Beth's Amazing 15-Minute Weeknight Tacos
2014-07-11 15:05:16
Ingredients
1 lb ground beef for every 3 people (can use ground beef, ground turkey or half and half)
1/2 packet Bearitos taco seasoning per 1 lb ground beef (sold at Whole Foods and Sprouts)
tomato paste (I use tubes of tomato paste, not cans)
Water
Tortilla Land raw uncooked tortillas (sold at Costco/Gelsons/Whole Foods and various others)
Bag of lettuce
Small tomatoes, cut into desired size
Sour cream—suggest low-fat
Condiments of choice
Instructions
If possible, take the ground beef out 30 minutes before cooking.
Heat a large skillet over medium-high heat. When hot, crumble the meat in and break up with wooden spoon until no longer pink.
Drain meat if desired, then return to skillet.
Turn the heat back to medium-high. Add 2 tbsp. (or a few squeezes) tomato paste, stir well.
Add Bearitos seasoning and at least a half-cup of water. Stir well. Add more water if desired (if making 2 lbs of meat I would use at least 1 cup water).
Let simmer 5-10 minutes.
Meanwhile, heat the tortillas in a nonstick skillet per package directions.
Notes
Serving Options: Make into a large salad if desired. Kids can wrap their own burrito/taco or just have it on the side.
Nutrition In The Kitchen https://nutritioninthekitchen.org/