My favorite homemade guacamole is super simple. No tomatoes, no muss, no fuss and only four ingredients. With Cinco de Mayo around the corner, this will make the perfect appetizer to serve.
4 Ingredient Easy Guacamole Recipe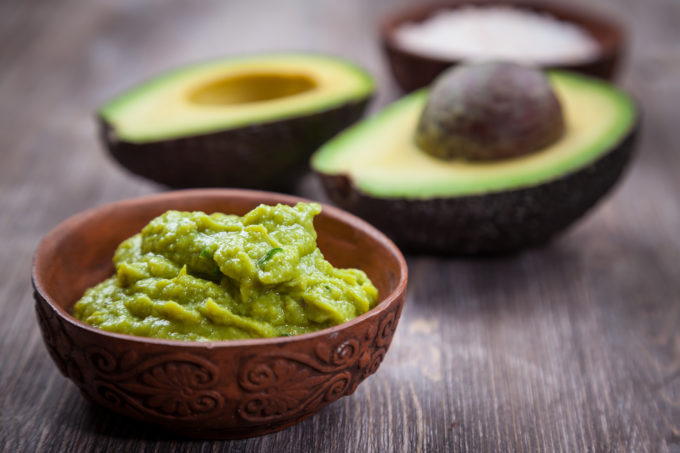 4 Ingredient Easy Guacamole
2017-04-26 17:03:22
Ingredients
1-2 ripe avocados
1 lime
1 small shallot
salt
Instructions
Cut the avocados in half. Make cross-hatch marks on each half. Scoop the flesh out into a bowl, using a spoon. Break it up with a fork.
Juice the lime and set juice aside.
Mince the shallot very small (you can also use a mini food processor to mince it).
Add ¼ tsp. salt and 1 tsp. lime juice per avocado and mash well. Add 1 tbsp. shallot per avocado. Mix well and taste. Adjust seasoning as needed. Serve with crispy baked chips.
Nutrition In The Kitchen https://nutritioninthekitchen.org/