I love attending the Farmer's Market in Calabasas, California. There is nothing better than being able to select fresh produce. I was able to pick up all the ingredients to toss together this simple caprese salad.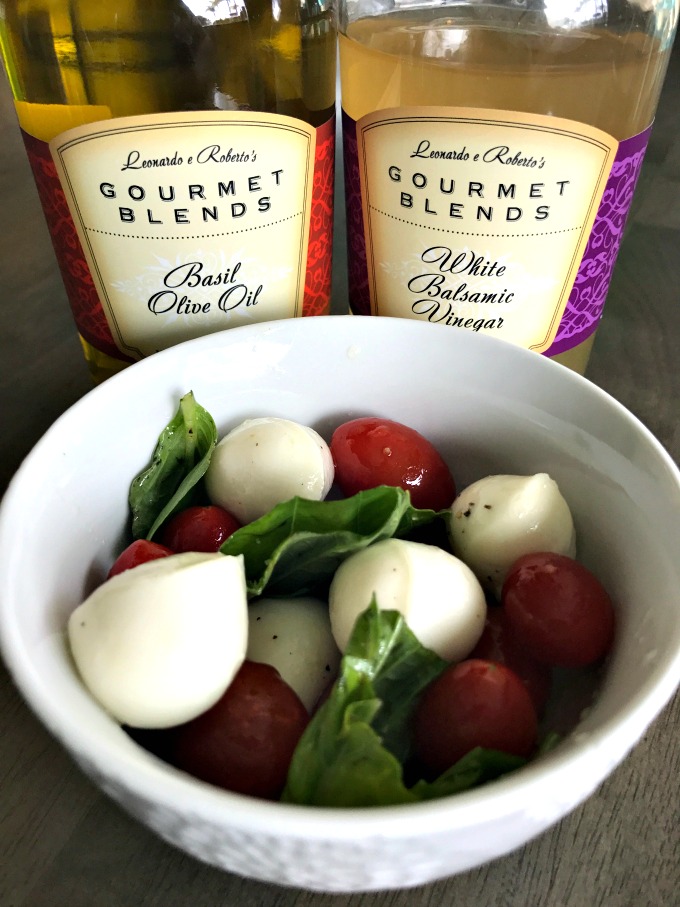 I used my favorite brand of oils. From Gourmet Blends, the Leonardo e Roberto's Basil Olive Oil and Leonardo e Roberto's White Valsamic Vinegar are my go to choice. Mixed together with Ciliegine mozzarella balls, cherry tomatoes, fresh basil and a little kosher salt and fresh grind pepper.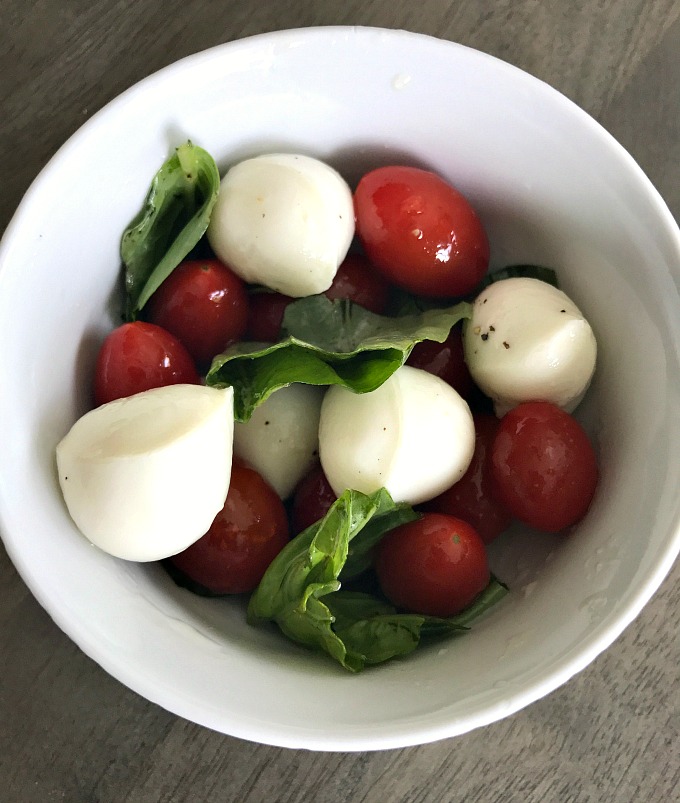 Easy Caprese Salad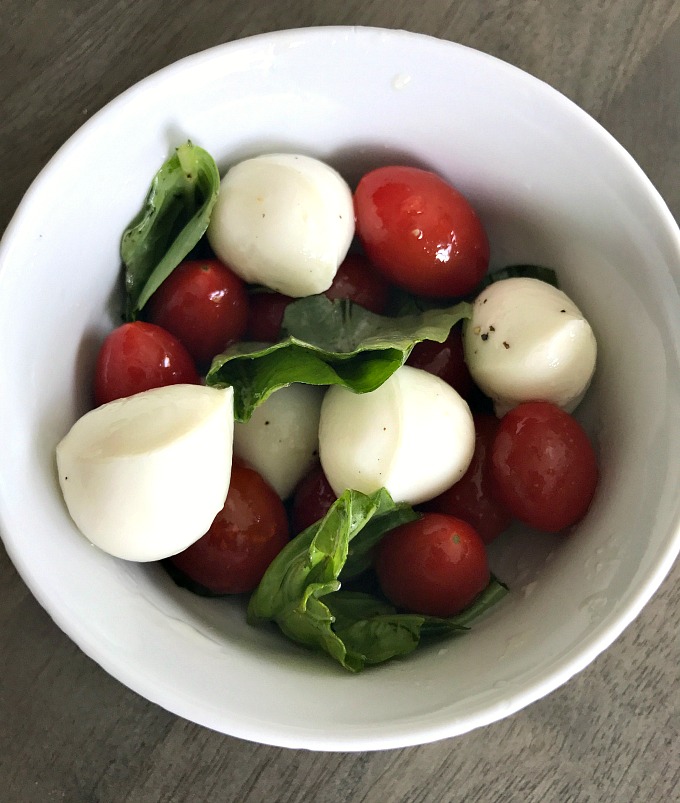 Easy Caprese
2017-03-08 20:26:03
Ingredients
Pint of grape or cherry tomatoes
Container of small mozzarella balls
2 Tablespoons of Leonardo e Roberto's basil olive oil
2 Tablespoons of Leonardo e Roberto's white balsamic vinegar
Fresh basil
1/4 teaspoon of kosher salt
Fresh grind pepper
Instructions
Whisk together the olive oil and balsamic vinegar.
Combine tomatoes, mozzarella and fresh basil leaves.
Pour dressing over the salad.
Add kosher salt and a few grinds of pepper to taste.
Nutrition In The Kitchen https://nutritioninthekitchen.org/