My family loves making pizza at home. Homemade pizza is one of the first recipes I teach in my cooking classes for children. I love seeing which pizza toppings are each person's favorite! Before you get to making your pizza, first whip up a batch of my homemade pizza sauce.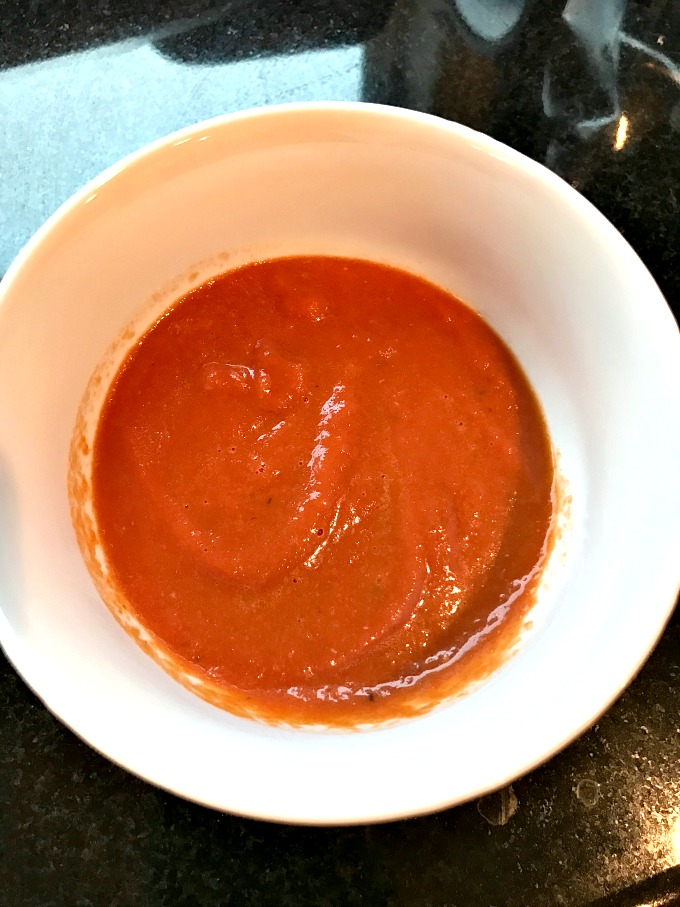 Homemade Pizza Sauce Recipe
Homemade Pizza Sauce
2017-03-05 12:56:38
Ingredients
2 garlic cloves - smashed
3 Tablespoons extra virgin olive oil
fresh basil
28 ounce can of crushed Italian tomatoes
1/2 teaspoon kosher salt
1/2 teaspoon dried oregano
black pepper - to taste
Instructions
Sauté two smashed garlic cloves in three tablespoons of extra virgin olive oil over low heat.
Add handful of fresh basil and sauté 3-4 minutes over low heat.
Add a 28 ounce can of crushed Italian tomatoes, kosher salt, black pepper and dried oregano.
Simmer for half an hour.
Puree in Vitamix or other high powered blender.
Nutrition In The Kitchen http://nutritioninthekitchen.org/
cooking classes for children