Looking for a healthy snack option that even the kids will love? These easy homemade granola bars are my go-to snack.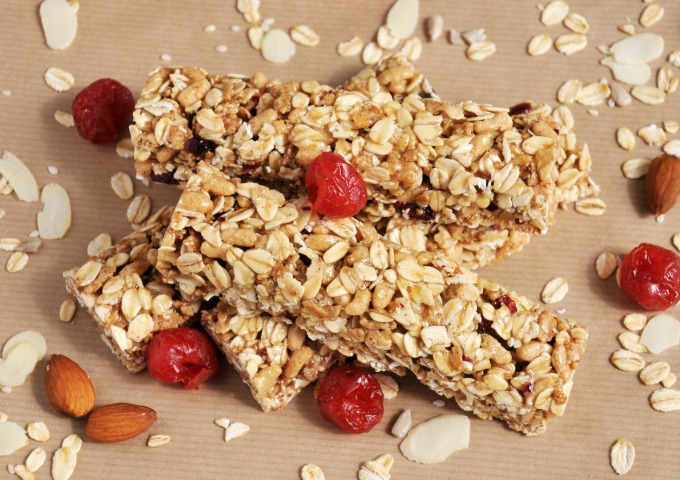 Homemade Granola Bars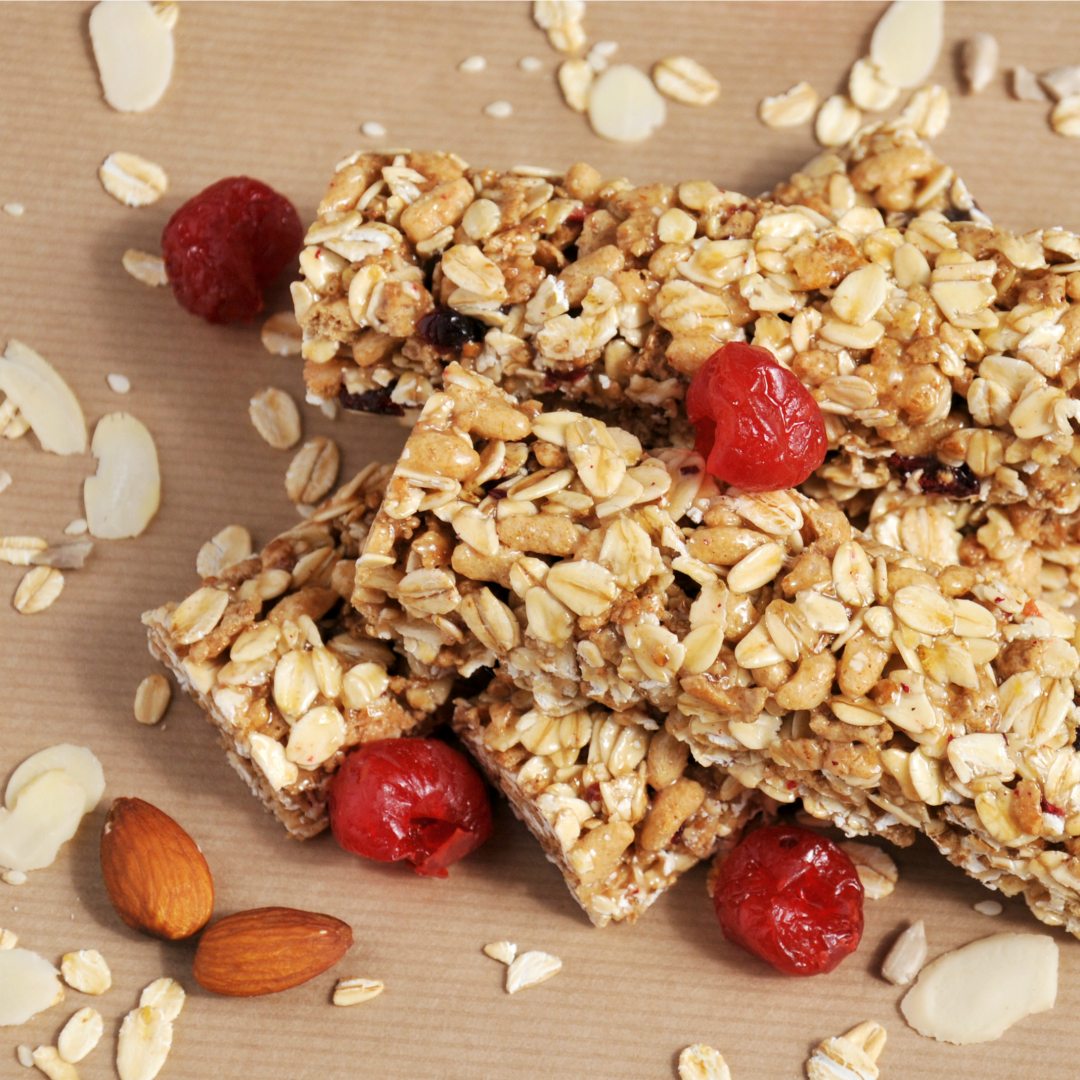 Easy Homemade Granola Bars
2014-07-11 15:54:27
Ingredients
1/4 cup maple syrup (I use the Trader Joe's brand)
1/4 cup packed light brown sugar
2 1/2 tsp. vanilla extract (I love Nielsen-Massey brand)
1/4 tsp. kosher salt (I like Diamond brand from Smart & Final)
1/4 cup plus 1 Tbsp. vegetable oil
2 1/2 cups old fashioned rolled oats
1 cup Marcona almonds, chopped finely (I get them from Costco)
Instructions
Preheat oven to 300 degrees. Line a cookie sheet with a Silpat or other brand silicone baking mat.
Add the syrup, sugar, vanilla, salt and oil in a large bowl and whisk well to combine. Add oats and almonds and mix well, so the dry ingredients are all coated.
Transfer mixture to baking mat on the cookie sheet. Spread the mixture into a large rectangle, using a stiff metal spatula to press it into an even layer.
Bake for 10 minutes, then turn the cookie sheet around and cover it with foil. Bake for another 10-15 minutes, until very light golden in color. Keep checking the color.
Remove from oven and let cool for 1 hour. Cut into bars (they will not be perfectly even). Store wrapped in wax paper after the first day.
Notes
Troubleshooting: You do not want the edges to burn. The color should be a very light golden. If you overbake them, try reducing the oven temperature the next time, and/or reducing the cooking time. If you plan to serve them to a group, I recommend a test run first, just so you can pinpoint the right time and temperature for best results.
Nutrition In The Kitchen http://nutritioninthekitchen.org/