My husband made this dish last week and it was delicious! He used the exact recipe from Very Culinary's blog. I tweaked it slightly to adapt to a busy weeknight—reducing the chopping time and using frozen rice. While it was cooking my 9-year-old commented that it smelled like yummy garlic.
As she said that, it occurred to me there is a perfect time in this recipe to remove the chicken for kids who prefer plainer "less saucy" food. It's no extra work and then those who enjoy the sauce can have as much of it as they like. I thought the garlic-seasoned chicken was actually delicious and I will make it this way on another night. You can mix the rice into the pan, or serve separately.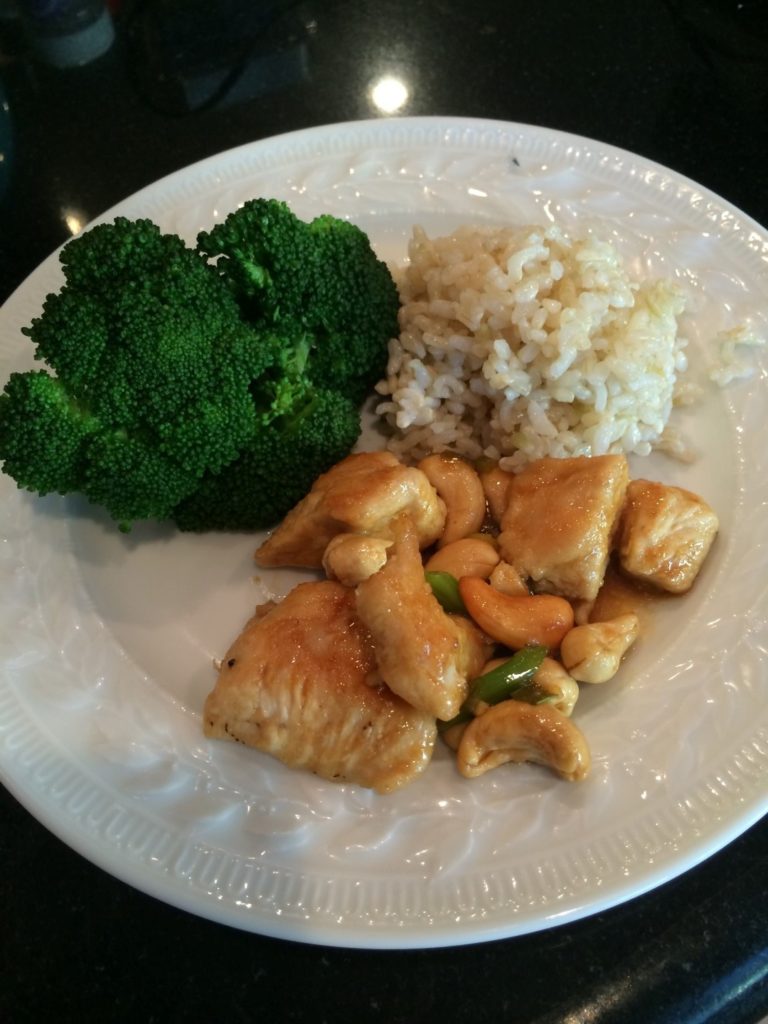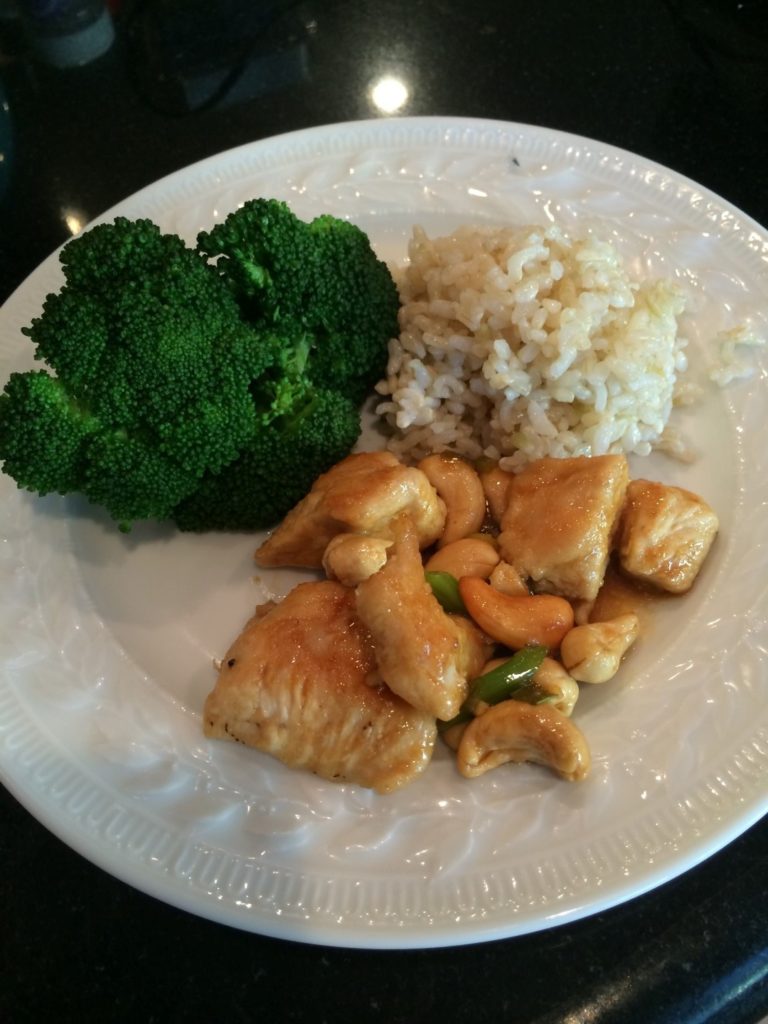 15-Minute Cashew Chicken
2014-08-28 15:23:56
Serves 4
Ingredients
1 1/2 pounds boneless, skinless chicken thighs OR breasts (whatever you have or prefer)
1 Tbsp. cornstarch
salt
pepper
2 Tbsp. canola oil
4 squares Dorot frozen garlic squares (or mince 4 fresh cloves if you have time...but I wanted to speed the process up as much as possible)
6-8 scallions, chopped, white and green parts separated
2 Tbsp. rice vinegar
3 Tbsp. Hoisin sauce (do not skimp on this)
3 Tbsp. water
3/4 cup cup cashews
Optional—brown or white rice (I used frozen brown rice)
Instructions
Chop the chicken into small pieces, about 1 inch each. Put the chicken into a small bowl and add the cornstarch, toss to coat.
Add about 1/8- 1⁄4 tsp. each of salt and pepper; stir well. Heat a large nonstick pan over medium, then add the oil to the pan. Let heat until shimmering.
Add the chicken to the pan and cook for about 8-10 minutes until golden. Add the garlic and the white part of the scallions and cook 3 minutes, stirring occasionally.
Add the vinegar to the pan and stir 1 minute. Remove some chicken from pan now and set aside, for a plainer version. It is actually super yummy this way!
Add the hoisin sauce and the water to the remaining chicken in pan and toss for about a minute. Remove from heat; add the green part of the scallions and the cashews. Toss and serve.
Nutrition In The Kitchen http://nutritioninthekitchen.org/